We all know that SEO is awesome and blah blah but let's be practical, if you are in a field where there is already a lot of content pollution, standing out and generating SEO leads is pretty tough if you just follow the age-old techniques like " contact us forms", "ebooks and white papers" to convert website traffic to leads.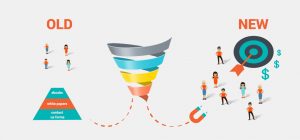 Yes! You are thinking of taking the other route of paid media marketing. Paid media marketing is wonderful but do you know the cost of lead in paid media? Paid media comes to almost $80 to $ 100 per lead if averaged out for a couple of years.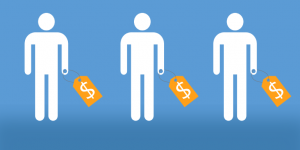 So yes, it is tough but it is equally very important for the business to generate the leads through SEO. 

Ways To Generate SEO Leads
Write content to your audience. 

Amplify content on the different channels where your customers hang out 

[Very Important One]: Give a strong bait for the visitors to share their email address with you. 
Everyone knows these steps but there is a huge difference in the way you execute the Point 3. 
We will not talk about the point and point 2 in this blog. You can find them here (6 ideas to generate leads for your SEO agency). We will only talk in detail about the baits for the Visitors for lead generation through SEO 
Best Way to Generate SEO Leads 
Provide Unique, Personalized and Most Needed for growing business for your customers for FREE 
What Stethoscope is to doctors what is the most important tool for Agencies and every digital business out there on the internet? 


An SEO Audit Tool with Embed and White Label Option 
Yes, SEO Audit Tool is the most unique, personalized and much needed for every business on the internet. Don't you agree? 
SEO audit tool (a.k.a SEO checker) generates a comprehensive SEO audit report for any given website 
The important point here is, letting your visitors generate the SEO audits on their own. So an SEO audit tool with embed and white label option is the need of the hour. 




Many marketing maverick organizations like Hubspot, Neil Patel, Moz generate SEO leads using the same technique.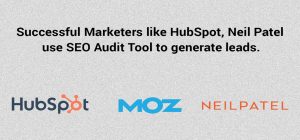 What's stopping you from trying it out today? Just sign up with RoboAuditor and start generating leads for your agency