What is the right page speed and why is it so important?
Website properties are as essential as businesses' physical properties, and in some cases, there is no latter element. Think about Uber or Amazon, which are web-based services. Compare today's information or knowledge economy that is based on information on your fingertips, to the '90s when the web was ironically called WWW(World Wide Wait). This is where the topic of speed comes into the picture. Page speed is a critical factor that can add or shave off millions for certain businesses overnight.


Page speed should not be confused with page loading time. Although both are parameters regularly used, and sometimes interchangeably, there is a distinction. The amount of time taken by web pages or media content to download from hosting servers of websites, and displayed on the target web browser is page speed. This is in contrast to page load time, which entails the entire duration from clicking a link to when the webpage has loaded in its entirety.


Among the many web and mobile searches we undertake during a day, Google sets the benchmark in page speed: a scorching 0.5 to 0.9 seconds to load a search results page. However, with the capabilities of the teams at Google to keep the page size down to a sheer minimum, owing to showing only weblinks for search queries, it sits in a league that can rarely be matched.


Page speed for SEO is one of the essential reasons pages should be light and agile, as well. To talk of numbers, results by Pingdom showed that a desktop page weighing around 3 MB in size took 5 seconds to load. On mobile, it takes a whopping 22 seconds to load. This is contradictory to user's expectations that mobile pages should be lighter, and hence load faster. Google suggests the web fraternity target average speed of 2 to 3 seconds to ensure seamless user connectivity.


But more than just user experience, there must be further reasons for rallying all the forces you can to optimize the page speed of your website. We quote it as 'optimize' because there can be instances where website content is trimmed to the bare minimum, and that goes against providing a complete branding experience. Let's dive into the reasons to help you towards optimizing your page speed.
Does page speed really matter for SEO Ranking?
As Google is the most widely used global search engine, conversations in web optimization or SEO inevitably turns to the search giant. Google, in a survey on 900,000 mobile landing ad pages across 126 countries, found most of the website(70%) took around 7 seconds to load, albeit the fact that it has focused on site speed as a critical parameter since 2010.


Google keeps updating its evolving criteria for ranking websites, and the onus is on web-optimizers or marketers to ensure they align and maximize their page speed. Not only would it help it accelerates your search engine rankings, but provide higher brand recall too. Other search engine giants have criteria that are similar to Google's. However, the general sentiment of the user's changing requirements, increasing dependence on digital-enabled means like shopping online, must be the Holy Grail for web marketers.


Using techniques like A/B testing or page speed testing can help evaluate where the website is, and where it needs to get to.


How important is page speed to attract visitors?

The user of today, typically millennials, encompass current user, and purchase habits. And this is nothing like what we have seen in the past. They shun brand loyalty, want the user experience to be on their terms, or are happy to vent out their concerns on social media. Page speed in SEO in this era must evolve, and the focus on streamlining your website delivery strategy is vital to cater to these requirements.


Forrester recently surveyed online shopping expectations and found 88% of users chose online retailers who consistently succeeded in web performance, while around 50% would close websites that weren't. Page speed must be a key KPI in your performance arsenal that could also experiment and incorporate new trends like voice or home speaker based searches, which could be the next battleground of SEO.



How can you enhance the page speed?

There are high chances that your website might be hosted on different servers, or run on a platform like WordPress. Or you might have built it from the ground up, incorporating the most of what you had intended to place to showcase your entire product or service portfolio.


That exercise would have built a lot of flab into your website, as studies show that when your potential audience queries your website, the browser has to download an average of 110 resources to render your page. Or think of all the extra code that might have come along with the web theme selected, or images not optimized for faster downloads, while retaining the quality. The key is to go behind the scenes and identify all the excess segments that can be skipped, so your page size becomes smaller, and page speed in SEO quicker. Now that's putting your website on a balanced diet.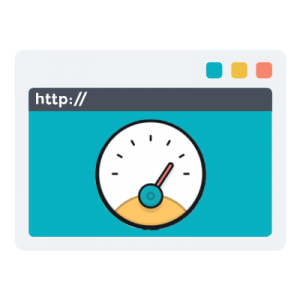 How important is page speed for Mobile Platforms?
Statistics around the world prove that mobile is the dominant platform already, taking away significant portions of interactions from the desktop platform. Since the handheld supercomputer, also called the smartphone had become an indispensable part of our lives, it is more convenient and readily available to solve and assist during moments of curiosity or need.


Google has made its intentions clear with experiments to launch a mobile-first index, where the website's algorithms will evaluate and rank a site based on a website's mobile version, rather than the desktop version. Improving page speed cannot happen if the mindset is still set on seeing mobile as a supplement to desktop efforts.


This is an update that shows how keenly web proprietors must drastically reduce the 22-second average page loading time. Statistics from Similar Web in 2017 showed how 90% of the traffic surveyed go online via mobile, and how 74% would terminate the web tab of sites that do not load in 5 seconds. Getting your page speed in SEO right will help you cater better to the current user demographic.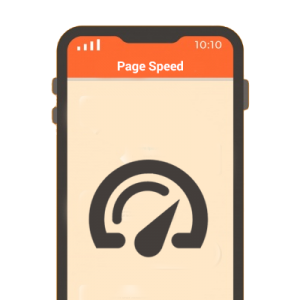 Is your page ready for what's coming next?
The world is changing quickly, and it is up to you to stay current and gear up for a changing environment. Technical aspects of cutting down on bloated Javascript or using a CDN (Content Delivery Network) are means to reduce clutter and cut the numerous elements the browser has to encounter to load your website. Moreover, look at how hardware and new software innovations are steering the market towards better productivity for the end-user.


Home speaker solutions or home-integrated things (related to the Internet of Things) are making voice searches more mainstream. Keeping a tab on new trends during page speed testing will help you stay relevant and leverage emerging technologies.


EndNote:
Ever-expanding technological advancements, increasing customization for web versatility and expertise among web and SEO professionals are bringing a level-playing platform for even new web owners to experiment and not be laggards compared to more significant players, in their online growth strategies.


Evaluating and signing up with proper web development and marketing vendors is a great way for their expertise to be translated into success for your business, and page speed must be a key performance indicator for business progress. While their expertise grows your online business, you can focus on key business functions that are eventually marketed through the website.
How can you check your page speed?

Pagespeed is the most important factor which helps you in attracting and converting more traffic. So it is important that your page loads fast. You can easily check the page speed of your website with our RoboAuditor. RoboAuditor is a White Label SEO Audit Tool that generates SEO reports in just 60 secs on 70 parameters.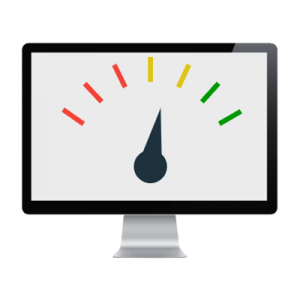 RoboAuditor is an Embeddable SEO Audit tool that generates 4X more leads with the traffic you already have.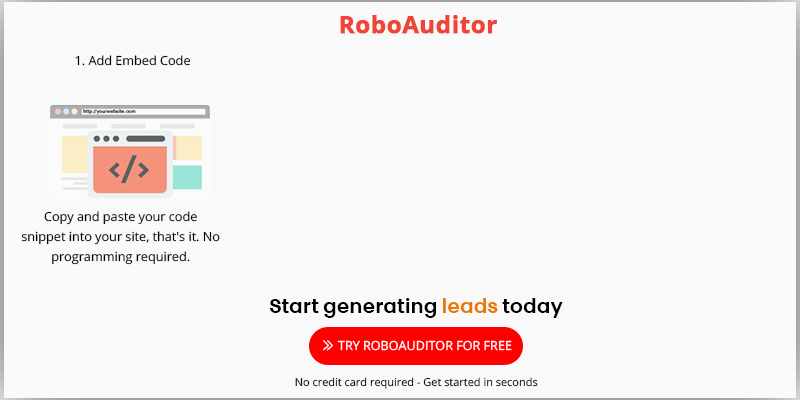 YOU MIGHT ALSO LIKE THESE