Generate Leads like Hubspot & Neil Patel in just 30 days using SiteAuditor

Every Marketer should ask this question to himself every day until you get the answer.


Is there something interesting available on your website, which will give people a reason to keeping coming back to your site?
As John Mueller says, adding appropriate keywords onto the title tags or improving bad inbound links are all very important but 'short-term thinking' but the larger goal: driving business by converting visitors to leads and convert leads to sales.


Sadly, most of the websites don't have a lead magnet. However, marketers who have cracked the above puzzle have generated hundreds and thousands of visitors leading to a very high visitor to conversion ratio.
Don't believe it? Let's look at some of the very prominent examples. 

Mozbar from Moz is a popular chrome extension (insufficient results though) provided for free to its visitors, and it is a top lead generation engine for years.


Website Grader from Hubspot is a free website grading tool and has been a very crucial source of lead generation for almost a decade and is still the top lead gen source for HubSpot.


SEO Analyzer on NeilPatel.com is a free SEO Audit tool that generates thousands of leads every day 🙂


Wouldn't you love to have something similar on your website and how to generate more leads like them? Of course, right? And that's precisely the problem SiteAuditor – An Embeddable White Label SEO Audit Tool solves – Generating Leads at low cost.   

The prospects visiting your website have to enter their website URL and email address. SiteAuditor gives an inside-out view of the state of their sites in the form of an SEO Audit report, which as an agency marketer, you can white label. Besides, it recommends improvements to garner leads and sales.


 WithSiteAuditor, you get a tool and the reports in your custom branding, i.e., White Label SEO Audit Tool as well as White Label SEO Audit Reports. 


6 Ways our current users as using SiteAuditor as their favorite Lead Magnet 


1. Place SiteAuditor On Home Page




Drawing an analogy to real estate, your homepage is the Monaco of your entire web state, where each square centimeter must be valued the highest you'd give to your entire webpage portfolio. It doesn't mean that it has to be cramped with many links or appealing buttons and pop-up marketing your services, but has to be laid out in an optimum fashion.


Placing SiteAuditor as the peak of your entire business strategy gives it the best seat in the house, through a section or a standout button. It makes the SiteAuditor tool visible for all your audience to see and can become your biggest sales tool.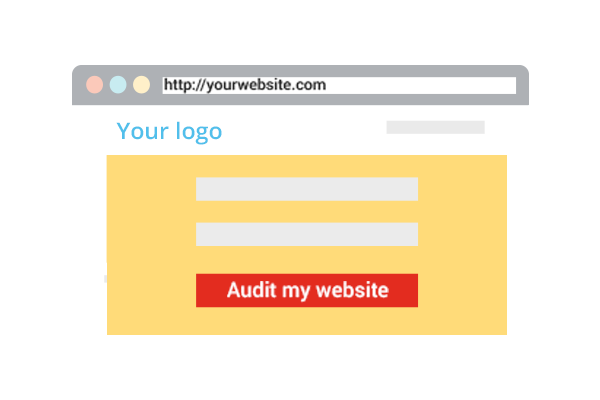 2. Make SiteAuditor A Prominent CTA On The Header

SiteAuditor gives you elaborate insights into the inner workings of your prospects' websites, adding value to them. Now that's reason enough to create an essential call-to-action on your site header, as its value demands the prime position. Alternatively, if it is one of your business strategies, add it as a header side-section that still captures users landing onto your website.


3. Place SiteAuditor As A Footer On High-Traffic Pages

Thanks to your web strategy working right, pages with high traffic must be leveraged to the fullest. Studies show that regardless of the length of the page with long-form content, visitors will scroll to the end in their curiosity to probe for anything value-worthy. It's the best gateway to place SiteAuditor, perhaps beside your newsletter subscription box.


Webmasters are always looking at ways to optimize their site, and this will help you on your way to sealing your first set of 100 leads, thanks to this fantastic SEO audit tool.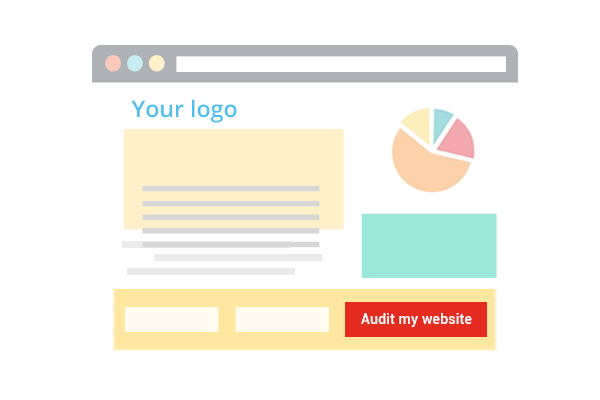 4. Put SiteAuditor as a Footer or a Widget in your WordPress blogs


Content marketing is central to the strategies of businesses like you, and blogs are an evergreen space for killing multiple birds with one stone. Add in your shiny new web auditor to it, by subtly integrating it into the footer, or as an appealing widget that blends into the related sections of your blog layout.


For example, if you have a conversion tactic through a banner of offering a white paper in line with category topics, add another CTA of a quick web check of how their website compares to other peers in their domain. Being smart and coherent is the secret behind capitalizing on a SiteAuditor.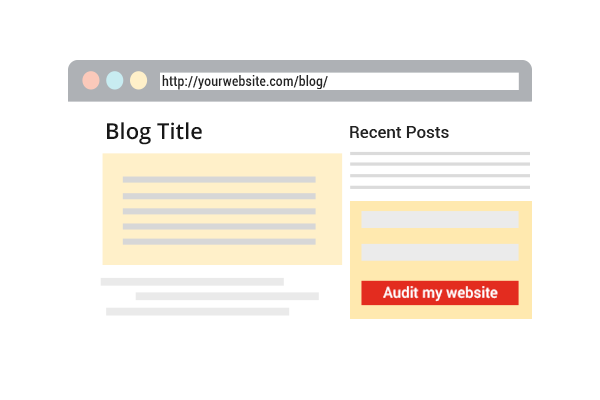 5. Share The Page In Social Media Regularly

Integrating your social with your web strategy is fundamental and appeals to human nature: we all want to socialize, share, and learn from each other.


Offering this invaluable tool on social media, along with your regular posts should become a practice that accelerates the leads you generate through the landing page created.


It elucidates the advantages of SiteAuditor and helps create a mindshare of the gamut of benefits for end-users. Planning site audit social campaigns is another way to open up further possibilities of quality leads.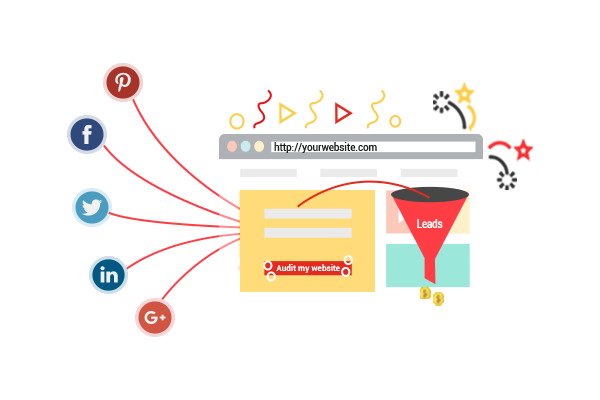 6. Initiate An Email Campaign For Funnel Thrust

Emails campaigns are another valuable possibility for brand awareness and engagement, propelling targets towards conversion. Thoughtfully crafted emails that bring out the uniqueness of your solutions usually lack an essential connector: giving prospects an immediate reason to engage and move up the sales funnel. SEO audit tools like SiteAuditor fill that gap, and when prospects click on the email link and arrive at the tool to evaluate their website, they are compelled to inquire how you can plug their site deficiencies.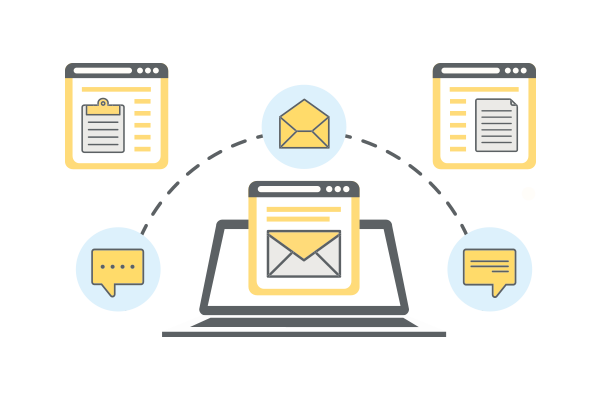 7. Monetizing Key Elements Like Linking Email Signatures


Marketers are always looking at attention-grabbing initiatives or large projects to continue the lead generation pipe, but occasionally forget 'sales hotspots' right at the core of their daily business functions.


They might not deliver 2x or 3x growth, but when leveraged across the spectrum of a business, they can. One way to begin is by adding a thumbnail promoting the 'free SEO audit tool to evaluate prospect's websites. In your email campaigns or the companies your sales teams target, you are very likely to see interest, all of which can be channeled into your sales strategy until the point of revenue realization.


8. Try a Budget Facebook campaign  



Social media allows you to filter and target your audience, unlike other advertising or marketing mediums like search or email.


If you can identify the website performance of your target audience, create custom campaigns that position SiteAuditor as the solution for their web and marketing challenges, you can save a considerable portion of your current marketing budget. LinkedIn and Twitter are great platforms to generate traction around your web auditor campaigns and continue delivering quality leads.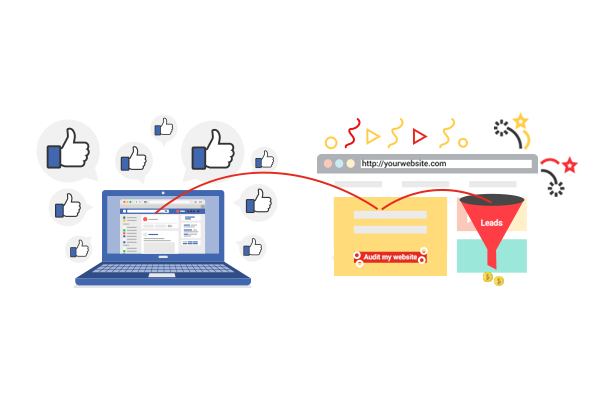 Marketers like Neil Patel or digital marketing organizations like Hubspot have researched, tested, and identified a lot of ways to generate leads and close conversions. But one of their top weapons is the SEO auditor tool. That is the adequate inspiration for you to get started on scaling up your marketing efforts, using the site auditor tool as a powerful weapon in your sales strategy.









SiteAuditor is an Embeddable SEO Audit tool that generates 4X more leads with the traffic you already have


YOU MIGHT ALSO LIKE THESE