When it comes to attracting new businesses, a potent tool at an agency's disposal is a lead magnet. A lead magnet is an irresistible offer that provides high value to a prospect in exchange for their contact information. Why would anyone want to give out his or her details like an email id to you? They won't, not unless you give them some valuable information that addresses their pain points in a way that a simple Google search can't. Lead magnets are a very personal marketing tactic that allows your business to stay on top of a potential customer's mind.
Do Agencies Need Lead Magnets?



The answer is yes. Blogs and social media interaction build your brand identity, make your business more visible and grow your reputation, but all these metrics are intangibles. Besides, none of them will result in sales unless you know precisely who is interacting with your content. What makes a lead magnet powerful is that it drives leads directly into your sales funnel. With the leads generated online, you can grow your email list for lead nurturing, as well as increase traffic to your website. Lead magnets result in the kind of success you can measure.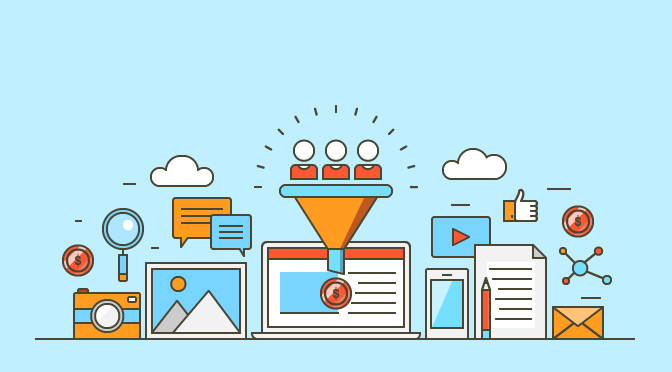 What Makes A Strong Lead Magnet?



Simply providing someone with generic information will not result in any leads (or at least, not many). Strong lead magnets need to be built keeping the following characteristics in mind.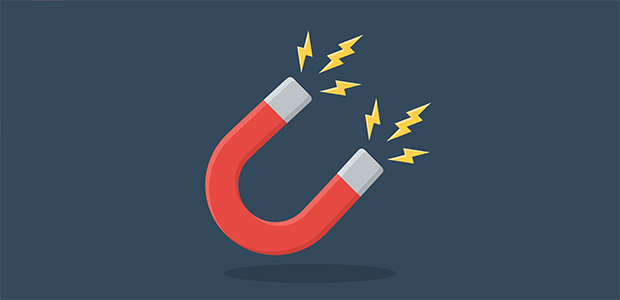 They must be ultra-specific: 


Whatever the format of the lead magnet, it should offer a reliable, relevant and a valuable solution to a particular problem. For instance, if you are in the business of mobile-apps, instead of creating a guide on how to build a mobile app (something that can be searched for online easily), get very specific, like writing about how a hotel management app can increase bookings by 25% every quarter.
They must offer one big promise: 

That's it. Narrow down on that ONE burning problem your ideal customer wants to solve, and show him/her how to resolve it. Instead of offering a 20-week marketing course for freelance writers, which is too broad in its offering, design a cheat sheet on how to write articles that go viral instead.

They deliver what is promised:
Once people opt-in for your offer, you need to ensure they get what you have promised as soon as possible. You need to have a system in place for this (and this is where technology comes into play). Will you deliver the offer over an email? Or will your offer be ready to download on the landing page itself, immediately after you have received the visitor's contact information?
They are free and actionable:

If it's going to cost them, people are unlikely to use your offer. Your lead magnet needs to cost nothing, except asking someone for their contact information. Also, the lead magnet needs to have practical value. Your prospective customer should be able to use it readily without having to look for additional information.
They should be easy and quick to consume:

There's no point in offering a 3-month email course because that's too long a time for someone to gain value out of your offering. A 300-page ebook will not meet your purpose either. A lead magnet should be designed to be short, easy and quick to act on without having to wait for successive sessions or information from you.

They should offer instant gratification: 

Your offering should get to the point immediately. Think of a checklist designed to give precise tactical-level tasks that the user only has to refer and check off, say while planning an event. Or a free trial demo of your product which the user can download and start using immediately. Only when there is instant gratification, will your offering be attractive enough for someone to leave their contact details.
They should have a high perceived value:
There is ample information available for everyone on the Internet today. A simple Google search can get people the results they are looking for. Specific questions can get answered in community forums. So your lead magnet has to deliver the kind of value which comes from your unique expertise and which won't be easily available elsewhere. A lead magnet with a high perceived value has a much higher chance of a conversion.
They should transform leads to potential clients:

The idea behind using a lead magnet is to provide value on a small scale and showcase your agency's expertise. By addressing your target customer's pain point, you are creating a natural route for them to go one step ahead in their consideration phase, which leads them to hire your agency.
How To Build A Lead Magnet That Converts



A strong lead magnet creates a win-win situation, both for the agency as well as its target customers.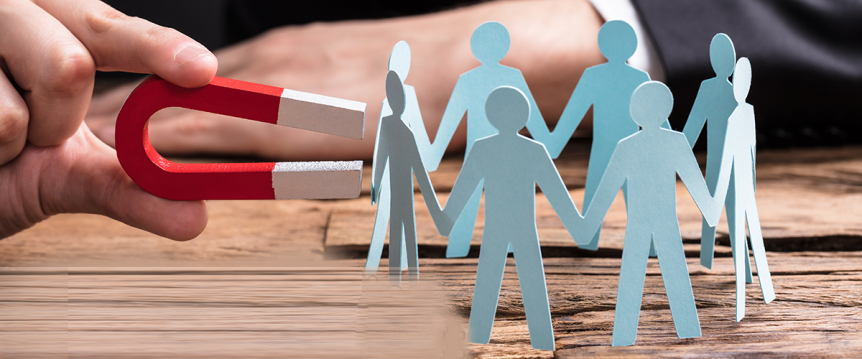 Begin by conducting in-depth research into your target market: 

You need to understand your audience's needs and wants, their challenges and aspirations, so that you can devise an offering that fills that gap, thus making your lead magnet highly attractive to opt-in.

How you design your lead magnet can be just as important as the offering you create:

A dedicated landing page with the right layout and design elements is critical in capturing the audience's attention. Catchy headlines and large, bold call-to-action buttons make your offering more likely to be digested and clicked on.

The most critical element in your lead magnet is the lead capture form: 

Built to get someone to share their details. People are both hesitant to share their details for fear of spam, and not interested in wasting their time if you ask them too many questions. This is why you must make your move quickly. Your form should be as short as possible, capturing no more than three fields to minimize the effort someone will have to go through in getting to your offer. Sometimes, just asking for an email will be more than enough for you and cost the visitor only a few seconds.

Depending on the persona of your buyer, choose which format of the lead magnet works the best. Here are some examples of high value lead magnets.  
Use webinars to educate your listeners as well as establish your authority on a subject.

These are an in-depth form of consultation wherein you perform research on your prospect's business and provide them with a customised report on how well they are doing and what can be improved.

Offer a mini 3-day course to warm up your prospects by engaging them repeatedly over the next couple of days once they have given their contact information to you.

Give step-by-step instructions on how-to's and make your offering more sticky by providing your prospects with tactical information.

Guide your prospect's perspectives by exciting your thought leadership in the industry and increase chances of a prospect wanting to interest with you for more guidance and mentorship.
Lead Magnets Result In High-Quality Leads



With rightly designed lead magnets, you will have provided something of immense and immediate value to a prospect, and they will readily give up their contact information in exchange. Having a contact address, a phone number, even an email id, is crucial because that is the only way you get a chance to interact and engage, eventually persuading your prospects and turning them into customers. A visitor opting-in to your offer is more likely to consider you for hiring than a casual website browser, which is why lead magnets are a great tool in generating high-quality leads.


RoboAuditor is the lead capture site audit which fulfils all the characteristics needed for creating a powerful lead magnet and generates high-quality leads for an agency. Want to know how it works? Talk to us to know more.


RoboAuditor is an Embeddable SEO Audit tool which generates 4X more leads with the traffic you already have.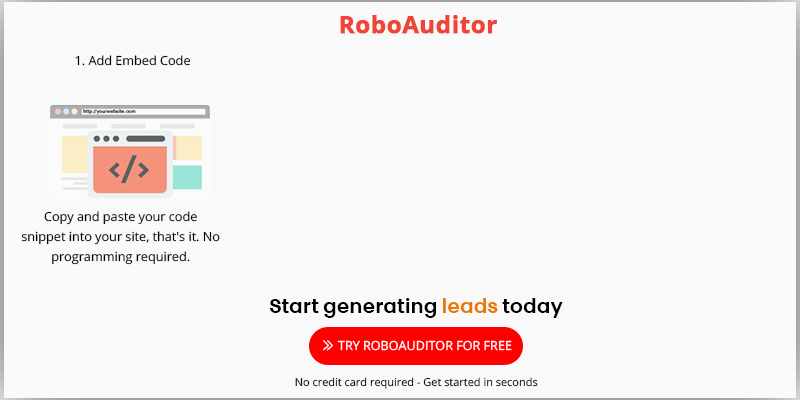 Try our other product – Keyword Rank Checker. You can easily get google keyword rankings for any website in just a couple of clicks.