Lead generation is quite important for any business. After all, leads are the ones that can get converted to potential clients. As much as it is important, it is equally challenging to generate SEO leads because it takes lots of time and effort to build a lead generating channel and operate it.
Which is why many prefer to buy SEO leads from third party sources, but is this sustainable in the long run? And is buying SEO leads actually doing more harm than good? Find out answers to these questions and much more in our blog.
How Can You Buy SEO Leads?
These are the SEO leads generated by certain companies by ranking in google search, these companies than bundle up those leads and sell them to other companies who in turn work on these leads to turn them into customers.
This way you are getting SEO leads without much effort and quickly, so, this could be like Aladdin's magic lamp? Not exactly! Read on to find out why?
Drawbacks Of Buying SEO Leads
We are not going to plainly say buying SEO leads is a bad idea, here is a comparison between buying leads and generating on your own.

| | | |
| --- | --- | --- |
| Impacting Factor | Buying SEO Leads | Generating Your Own Leads |
| The exclusivity of the lead | You have no idea if these leads are being sold exclusively to your company | These leads are generated by you, so they are exclusive |
| Demographics of the lead | Little is known about the lead's demographics such as their interests, why they need your product | Your website and ad campaigns are designed after understanding the requirements of the audiences, and how your product or service can help them. |
| Competition | Very high as the same leads could be sold to your competitors and you could end up calling the same customer whom your competitor has already called. | Relatively less, as these leads are exclusive and you have background information about their requirements. |
| Cost per acquisition | Since you are buying leads the company can double the rates monthly. Thus increasing your cost per acquisition. | As you are generating your leads the cost per acquisition is under your control. |
| Long term sustainability | Low because the moment you stop buying, the leads stop coming in | High, because once your lead generating channels are up and running, they continuously generate leads for your business. |
Before deciding to buy leads make sure you are aware of all these factors, which could affect your business. So, if buying leads is not an option to consider then how can you generate leads?
While the traditional SEO practices and Google Adwords still hold the ground as the best practices for lead generation, they require patience and effort to start with. But, once you pass this stage you will witness a flow of quality leads. To know more about the various techniques of generating SEO leads, check out our blog here.
However, do you know there is another way using which you can generate quality leads quickly? Yes! This technique is easy to install and also generates authentic leads.
Generating Leads Through Lead Generating Tools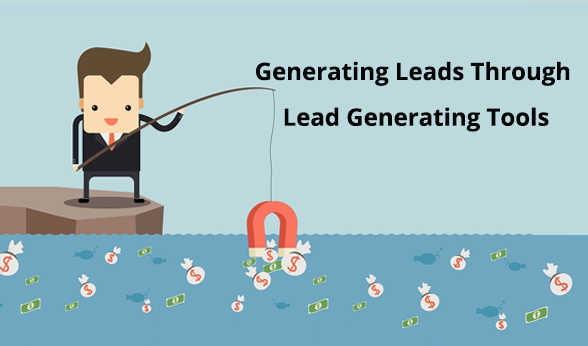 Many SEO experts such as Neil Patel have tried this and succeeded. These are the tools when once installed on to your website they will provide a free site auditing report to your viewers when they enter their mail id.
This way you are helping your viewers as well as generating leads. This will create a positive impact on your viewers.
For example, if a viewer has come to your website and checked his website health using your SEO tool. He then enters his mail id to get the full report, impressed by the report he signs up to your newsletter or leaves an inquiry.
Roboauditor is one such SEO audit tool which is easy to install, generates website's audit report within minutes as well as generates leads. All of this at a very reasonable price.
Explore all the other options before going for buying SEO leads. As there are many easier and cost-effective ways to generate quality SEO leads.