Digital Marketing Agencies are the ones who take the bulls by its horns. They work with customers of different industries, locations, and in their various stages like Startup, growth, expansion, etc. The agencies face a lot of complex challenges in real-time and have very minimal time to resolve and move on. 
Agencies understand the problems much better because not only they have experienced it first hand. The Agency team has also found multiple ways to get around so they know exactly how they wish it can be solved. They are not daydreaming about a problem or a solution. They are efficient and reasonable. 
Identifying the right problem and then working towards the right way of solving it is the most critical factor for every product company. Most of the products fail because of this mismatch. 
There are quite a few successful product companies that were digital marketing agencies themselves earlier. 
1. Type Form: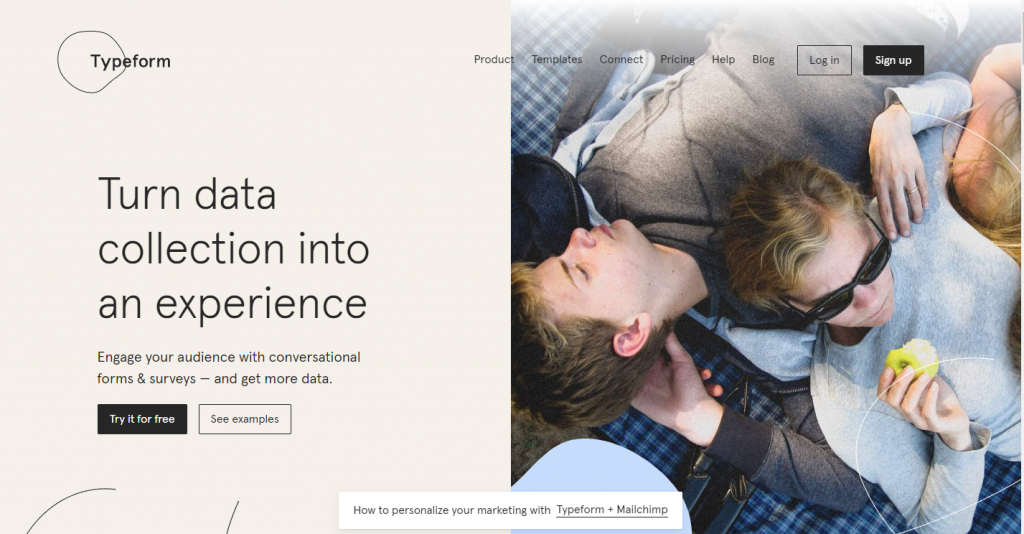 TypeForm helps companies build beautiful forms and surveys. It is in a crowded space of ways but then also could create a niche and is very popular among its customers. 
How Did the Idea of TypeForm Born: 
In an AMA with the TypeForm Joint CEO & Co-Founder, David Okuniev
Typeform was born out of a client project when my co-founder, Robert, and I were running our digital agencies and joined forces. The project required us to build a lead generation form that would sit inside an exhibition space for a toilet company (Roca). Competing for attention in a crowded area, we had to create something more inspiring to collect data than just a plain-old vanilla form, so we tried something completely different.
The issues we encountered were mainly from going from a proof of concept that we created for the exhibition into a form that we would eventually turn into a product. We iterated during almost an entire year in our spare time (while still running our agencies) to get the balance of design and usability perfectly aligned. It was essential for us that this didn't end up being a gimmick, so we wanted to put a lot of extra effort into the mechanics into the way the form works, iterating numerous times.
2. RoboAuditor: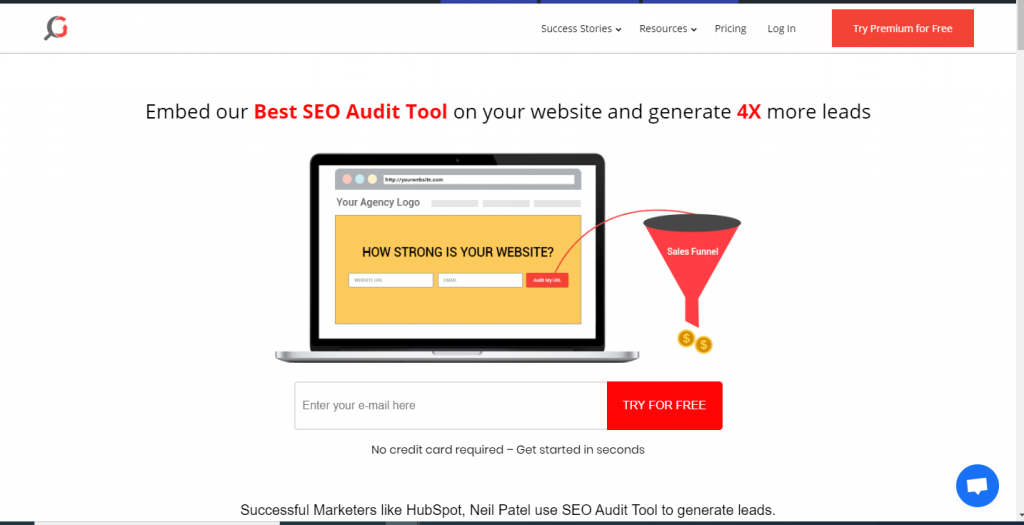 RoboAuditor is one of the most effective lead magnets build for digital businesses. Just embed the white label SEO Audit tool on to your website and generate 4X more visitors to leads conversion. 
How did the Idea of RoboAuditor Born: 
In words of Rahul, CEO and Founder of RoboAuditor, 

RoboAuditor was born out of the need for generating leads for their agency. 

The submission on the contact forms was hardly 1% and to produce the ebooks and white papers, the cost of acquiring leads, and the time to acquire leads was going very high. 
We then studied the different marketing mavericks like HubSpot, Neil Patel, Moz, and found out that they all have one thing in common – Their SEO Audit Tool,  which is generating millions of leads. 
We then created one SEO Audit tool for ourselves and saw that the website visitor to leads conversion was more than 4X. After polishing it more, we released into the market as a product, and today it is one of the most popular products on HubSpot Ecosystem and also on MailChimp. 
3. NeverBounce: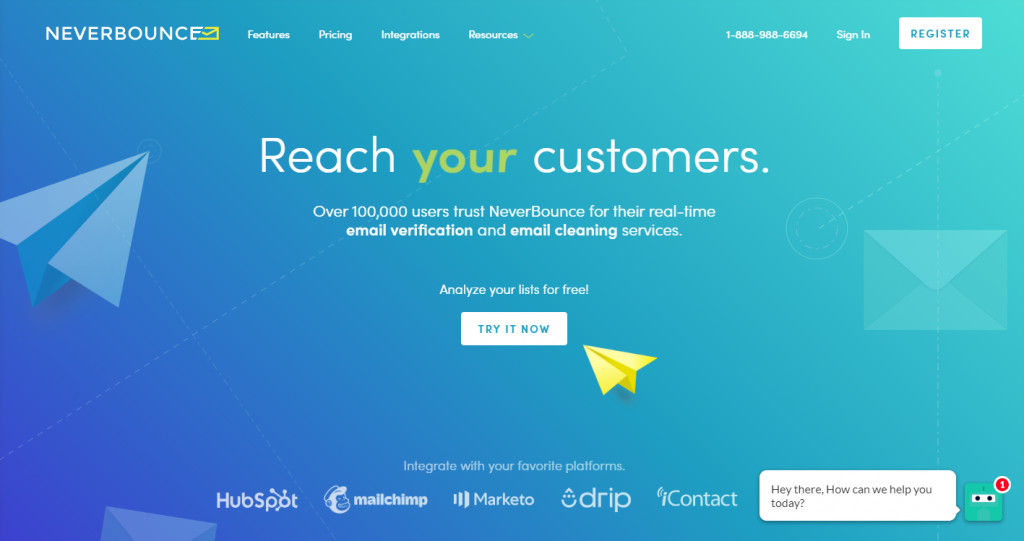 NeverBounce is a real-time email verification service. It helps you keep your leads clean all the time. It is very critical to have clean email addresses as the issues of emails landing in spam are alarmingly high. 
How did the Idea of NeverBounce Born: 
In the words of Bard Owen, CEO of NeverBounce, 
For nearly ten years, and before creating NeverBounce, we were a digital marketing agency. We struggled day in and day out to find a better way to verify emails and ultimately reach the inbox for our customers. We tried many products and solutions, but were eventually displeased with the accuracy, speed, support, and price; so we built our own! These four attributes became our core values here at NeverBounce.
Conclusion: 
Every agency should start thinking of building products, which not helps them solve a problem for themselves but also to many marketers like themselves.