For a very long time, marketers have been relying on e-books and whitepapers to generate leads for their agency. In fact, according to Pricewaterhouse Coopers, the total Revenue generated from e-book will reach $8.7 million by 2018.

It's a simple process of generating leads, where people interested in reading the e-book or the whitepaper enter their e-mail id and contact number in the form, which is later used to contact them. However, it does not stop at just generating leads.

The demand for the long form of content, i.e. eBooks, the white paper is going down tremendously.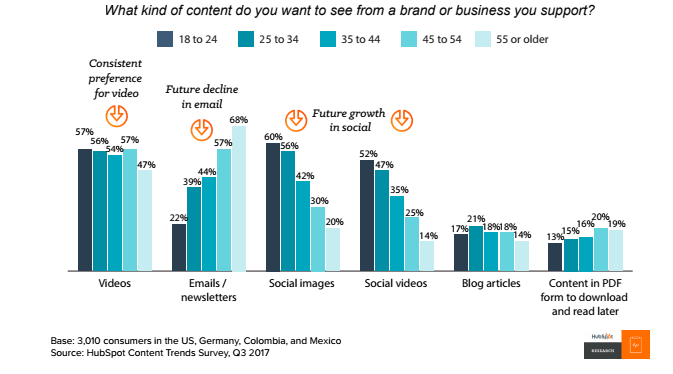 Hubspot Research


E-books and white papers help in establishing you or your agency as marketing thought leaders and influencers. A case in point is LinkedIn. As a marketer, you might be aware of the different types of e-books, such as the content marketing toolkit and the sophisticated marketers' guide to content marketing that LinkedIn produces at regular intervals.

These guides have successfully helped LinkedIn to establish itself as a frontrunner in Content Marketing, and have acted as a base to push the subscribers down the sales funnel.

There is, however, a flip side to creating e-books and whitepapers.


1. Spend on efforts: Let us admit it; we cannot merely duplicate the content used on the internet to publish an e-book or a whitepaper. The content has to be original and a result of our observations, market research conclusions, and expert opinions. It takes a lot of effort in terms of time, resources used to get original content, and the cost spent on sourcing them.


2. Escalated cost and a slow process: There is a lot of effort and money spent on creating a single e-book or a whitepaper. Creating a single e-book or a whitepaper can take at least 2-3 months and cost more than $1000 – $3000 each. A massive amount of investment goes into creating them, which may not be a good strategy if you are a small or medium-sized agency.


3. Late results: While e-books and white papers may build your credibility as a thought leader, in the long run, it will not show you immediate results. For example, while people may provide you with their contact details, you cannot say with certainty that the leads will convert into potential customers within weeks. You need to prove yourself always as a thought leader to win the trust of the leads before you convert them. So, if you are looking for immediate ROI, e-books and whitepaper may not be a good marketing strategy. A slow and steady strategy will help you win the race, but not immediately.


4. Slow impact in this fast-paced time: We live in a time where one cannot retain information or pay attention to anything beyond ten seconds. It is observed that the demand for e-books and whitepapers has reduced to a great extent due to its inability to hold the attention of the audience. So, no matter how informative and well-structured your content, it may not be useful to your potential customers as they are on the lookout for actionable insights and not theoretical nuggets alone.

Sure, if you have a team dedicated to doing this exercise and if you are willing to spend thousands to do it, an e-book is certainly a good method to generate leads. However, if you are looking at generating leads cost-effectively and easily with immediate results, then you need to look at more fast-paced alternatives.


One of them is the white-label SEO tool

Do you know the one thing that catapulted Hubspot and Neil Patel to success is their Website Grader and the SEO Analyzer tool, respectively? Well, we do not promise that White Label SEO tools will bring your agency on par with HubSpot or Neil Patel, but what we can say with certainty is that you will be able to generate more leads at a price that is way less than creating an e-book or a whitepaper. Let us delve more into this option.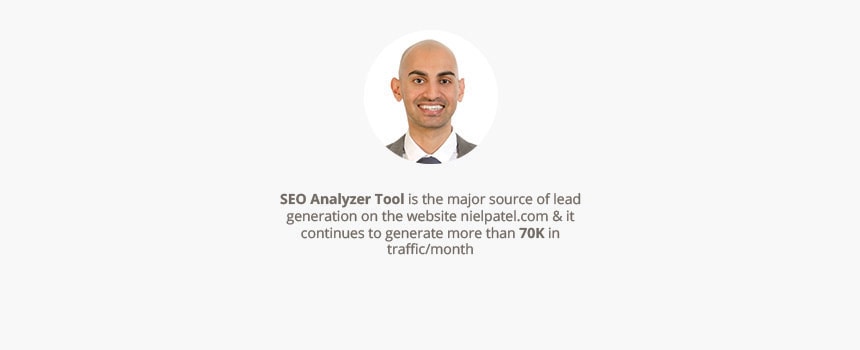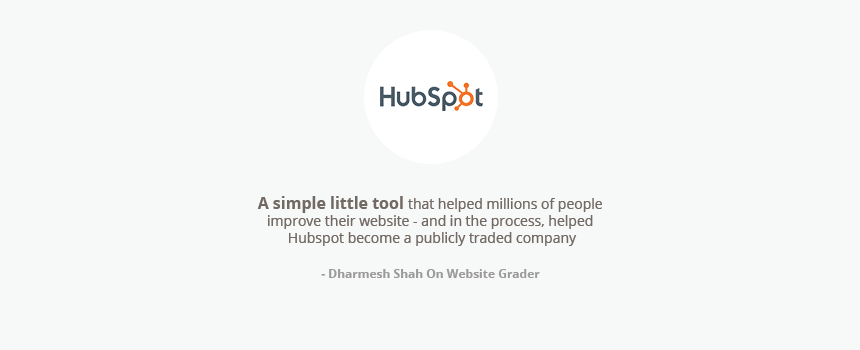 To begin with, let us understand what white label SEO tool is

White label SEO Tool has two aspects to it.

1. Embedding the Audit Tool on your website and blogs wherein the prospects can enter the domain and get the website audit results live. Yes, it's true, and it's possible 🙂


2. Download the Audit report in your own branding and send it to the prospects and make them feel special. There are a lot of tools which does the second part, but there are very few tools that do point 1 and point 2 together, and one of them is RoboAuditor.



How does it help your agency grow?

1. Generate leads quickly: Companies like to see actionable insights that can be executed immediately to optimize their website and generate more traffic. By giving them an in-depth report on their pain points, areas of improvement, and areas where they are good, in just a click of the mouse, you are able to build your credibility immediately as well as generate and convert leads at a fast pace.


2. Reduction in cost per lead: Conventional methods of generating leads such as newsletters, direct response mailers, and reward programs cost a lot as there are multiple resources and touchpoints involved in building trust and engaging the lead. With white-label SEO, you can reduce the cost per lead to a large extent by providing what the customer wants almost immediately.


3. Drastic reduction in operational costs and quick ROI:  Unlike other content marketing strategies that require you to spend money and resources for continuous visibility and engagement, the white label SEO tool does it in just a fraction of the cost and helps in increasing the ROI multi-fold through its immediate solutions.


Do not undermine the importance of Content marketing strategies.

While we do encourage you to use white-label SEO to generate leads and grow your business quickly, we also recommend that you include content marketing as a part of your marketing strategy. HubSpot and Neil Patel use a healthy mix of content marketing such as e-books, videos, and blogs to share knowledge nuggets with their audience and the white label SEO audit tool provides them solutions to improve their website's SEO.

This mix of strategies will help in creating a holistic approach and building your credibility as a marketing expert, which is very important to generate and convert leads.


RoboAuditor is an Embeddable SEO Audit Tool, which generates 4X more leads with the traffic you already have.