Last October, Google created quite a pandemonium in the digital world with its Bidirectional Encoder Representations from Transformers (BERT Update).
Google called it one of its biggest updates in the last five years.
So, what is BERT, and how is it going to impact the marketing agencies across the globe?
We will dig into it further.
BERT and its impact on the globe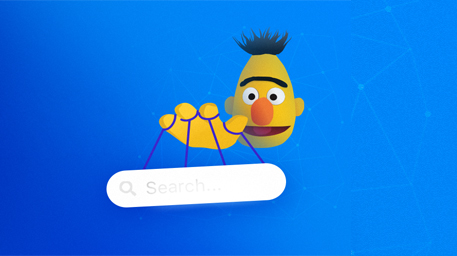 Google announced the BERT update to improve the interpretation of complex long-tail keywords and show more relevant search results. This essentially means that with BERT, Google can understand natural language, its context, and show better results. Google gave examples of how earlier it did not understand the importance of prepositions such as 'to' or 'for' and how BERT will understand the natural language and provide the right information to the user. The idea is to enable users to search for information in their natural and conversational way.
Here's what Google said about the update:



"These improvements are oriented around improving language understanding, particularly for more natural language/conversational queries, as BERT is able to help Search better understand the nuance and context of words in Searches and better match those queries with helpful results. Particularly for longer, more conversational queries, or searches where prepositions like "for" and "to" matter a lot to the meaning, Search will be able to understand the context of the words in your query. You can search in a way that feels natural for you."
So, what impact will it have on marketing agencies across the globe?
Here are a few changes that you can expect after the BERT update.
1. Search query will become more relevant
Dawn Anderson, a search algorithm expert, gave an example of how sometimes Google could misunderstand the context of a query and show a very different result. When Dawn typed the phrase, "how to catch a cow fishing," Google showed results related to cows. Cow in the context of fishing meant a large striped bass. Google had completely ignored the context of fishing and showed results related to the cow. Non-contextual search results could often confuse and even mislead the user. With BERT, the search query will become more contextual. As Dawn found out after BERT's implementation, the same term, how to catch a cow fishing, showed the correct results. Google seemed to have understood the context of the word fishing.
2. Content will become more specific
To improve the context, you must also ensure that the content is more specific and topic-centric. Rather than focusing on increasing the word count of the blog, ask your writers to make the content more specific and relevant to what a user would search.  Neil Patel, in his blog, gave an example of how a 311-words blog on going to Olympics ranked higher than other blogs as BERT recognized it to be more relevant to the user's query. BERT will focus on long-tail keywords. So, ensure that your content is informative and provides a better experience to the readers.
3. PPC will become more intent-based
Unlike earlier, when PPC ads were keyword-specific, BERT has compelled marketers to make them intent-based. So, apart from the usual setting budget, goals, and metrics, you have to set the right intent for every ad. Ads will now have to be more relevant to push Google to rank the website alongside organic results. 
Is BERT good news for marketing agencies?



BERT is undoubtedly good news for everyone as it will make search results more relevant to what we want. However, it can spell challenges for agencies, especially those that resort to using irrelevant keywords to rank websites higher. Those websites will now witness a drop in traffic. 
It will also be time-consuming and cost-intensive for other agencies. As a marketer, you will have to make the writers and SEO specialists work together to take a user-centric approach. You will have to start thinking from the user's perspective while writing and optimizing the content for the website. 
This will be a long-term effort and would require you to dedicate time and resources to it. You might also find challenges in getting leads on your website, considering that your services might be similar to what your competitor offers.
If you are looking for a different way to rank your website higher and get more leads, then we recommend you to use a white label SEO audit tool as your value-add offering.
What is a white label SEO audit tool, and how can it help you get more leads?
The white label SEO audit tool will help you to break the ice with your prospects by you auditing their website or letting them audit their own website and giving them a quick report on the performance of their website. It is a unique service that not many digital marketing agencies offer. 
So, if you have been looking for unique ways to generate leads, white label SEO audit tools which can be embedded on your website would be a perfect fit for you.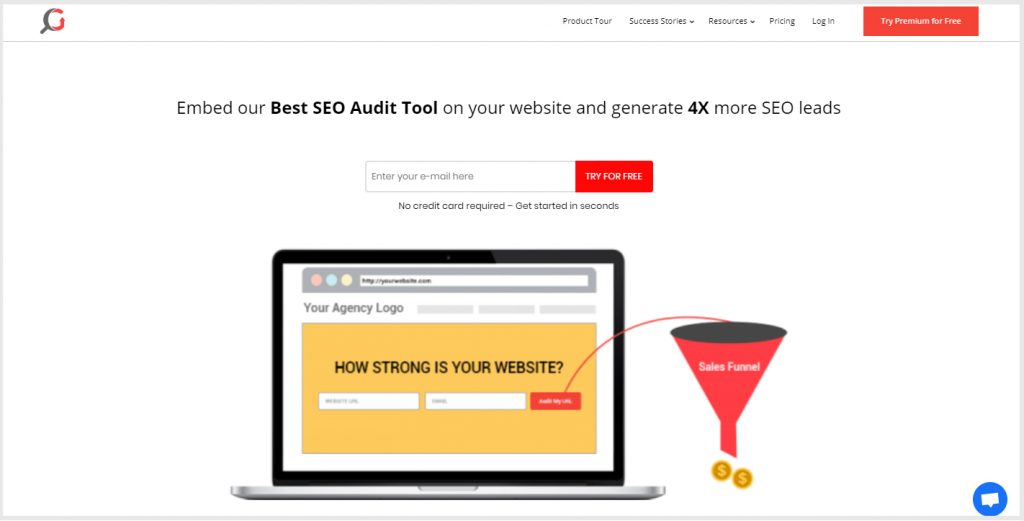 The best part about the white label SEO tool is that another company develops it. So, their identity can be masked by adding your logo to the top of the report. It is a win-win situation for both the prospect and you.
If you want to know more about the white label SEO audit tool and how it can help you to embed on to your website and generate leads as high as 4X, then there are very few options out there and SiteAuditor is surely one of them 🙂 
BERT update is now working on the intent of the content then only the keywords or the length of the content. So now everyone is on a level playing field provided the website's Technical SEO is good.